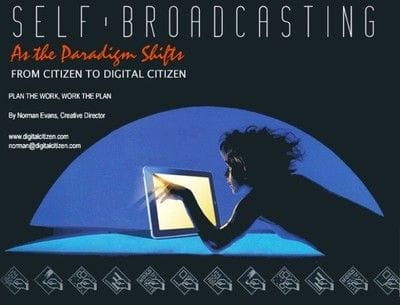 "THE FUTURE IS THE BLOCKCHAIN"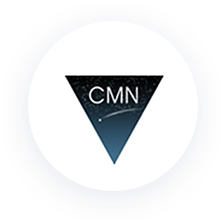 THE CREATIVE MARKETING NETWORK
CMN is a value-added network of professionals who use the S*T*A*R* - 'Plan The Work, Work The Plan' methodology with their clients to achieve maximum results with minimum resources. Together, we design and build business solutions and create new and enhanced relationships with customers, employees, partners and suppliers.
Norman Evans President and Creative director of CMN is an expert in Business Strategy, Planning, PR, and Integrated Marketing, with over 30 years of experience developing and implementing successful marketing plans for Fortune 500 companies.
CMN launched Microsoft in Canada, and served as their Marketing Agency of Record (AOR) for six years. It was also Norman's vision and execution that led to the launch of Microsoft Windows 95 using a 600 foot banner covering Toronto's CN Tower as a stuntman stilted down the tower holding an AST laptop computer.
To help the network's clients build marketing strategies and programs that exceeds their sales and profit expectations. We develop the 'Message' as the core engine for all production initiatives.
OUR S.T.A.R. PLANNING METHODOLOGY: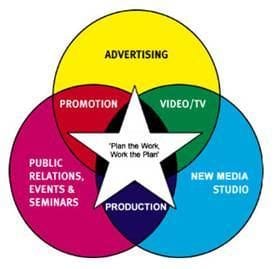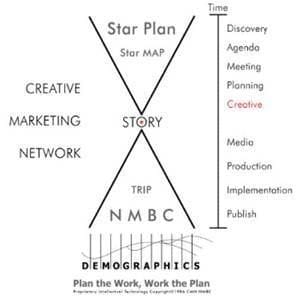 The CMN methodology is delivered through a series of discovery and planning sessions. These highly creative sessions are best suited for CEOs and other top executives and are designed to promote a different way of thinking about and executing marketing plans. Over the past 20 years CMN has refined this system by working with some of the most powerful business teams in the world. Born under non-disclosure, CMN works with their clients and supply chains to develop confidential, strategic, creative and effective marketing action plans.
THE CREATIVE MARKETER'S HANDBOOK: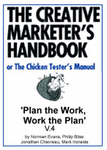 S.T.A.R. Planning - developing strategic plans
Account Management
Creative Concepts
Strategic Public, Media, and Investor Relations
Corporate Strategic Coaching, Media and Sales Training
S*T*A*R* represents CMN's founding principle of doing business.
The purpose of the S*T*A*R* process is to establish our client's overall business mission and objectives; to identify the critical factors, operational thrusts and organizational elements; and to develop the appropriate marketing budgets and action plans.
All CMN's programs begin by defining objectives, how marketing communications will support them, the positioning of competitors and the required activities needed to win in the marketplace. S*T*A*R* is a powerful combination of Strategy, Tactics, Actions, Resources, Responsibilities and most important Results.
OUR NETWORK OF VALUE-ADDED SUPPLIERS:
A fundamental component of CMN is our network of talented professionals. These preferred value-added suppliers - some of whom are freelancer, others, larger agencies unto themselves, enable us to provide a wealth of complimentary services and support our clients' projects and campaigns. All have unique experience, expertise and methodology that they bring to every project that we work on. Hence, the Creative Marketing Network Inc. (CMN)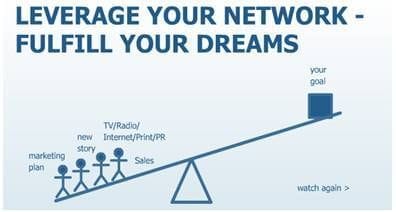 REDISCOVERING YOUR INNER CHILD IN YOUR VICTORY LAP RETIREMENT
POSTED BY MIKE DRAK CO AUTHOR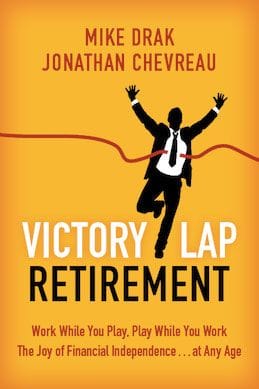 The other day I was talking to a gentleman about how, in our Victory Laps, we have the opportunity to start living like a kid again. He thought that was a little weird, but I think I finally won him over by triggering some long forgotten memories in him.
Remember back to when you were a kid in school. Back then, we had no fears and anything seemed possible. We dreamt such big dreams like competing in the Olympics or becoming the president of a large company.
Life used to be such an adventure back when we were young but unfortunately over time we tend to bury our hopes and dreams, deep down inside us. We are driven to obtain financial security for our families and save up enough for eventual retirement but at some point we allow ourselves to be assimilated by our jobs and start following the crowd. We end up acting like everyone else, without knowing exactly where they are taking us, and live by rules drawn up by someone else. As a result, many people just sit back and watch their dreams slowly wither and die. They follow the same dull, boring daily routines, and feel overwhelmed by the pace of their lives, their jobs, debts owed and family obligations. When we allow our dreams to die our soul isn't far behind.
Young people have little in the way of financial resources, but seem to have the ability to live where they want, travel where they want, and have no fear of doing what they want to do in life. We can learn (perhaps re-learn is a better word) a lot by watching and listening to our kids. The challenge we boomers face is to find a way to open our minds and take a new approach to life as our past experiences and old prejudices keep getting in the way. Don't settle for just getting by and start looking at the world with fresh eyes. We all need to start living again just like when we were kids.
CMN request for information