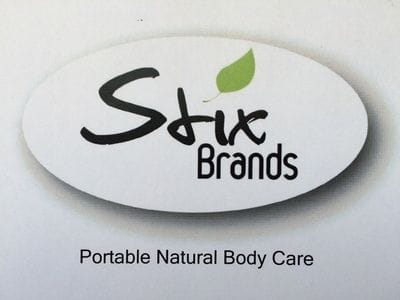 ABOUT THE COMPANY
In 2003, during the SARS global outbreak, Angelo Mantenuto Founder and President of Stix Brands was very aware that the vast amount of germs and viruses being spread in public places was a serious health and social issue. What was equally frightening was the fact that Hand Hygiene education was practically non-existent in Schools and the workplace. The dangers of germs being spread from touching dirty surfaces, going to the Bathroom, then eating food and shaking hands with people, etc. without washing their hands first this became a primary contributor to the problem.
After the SARS and H1N1 outbreak, Angelo's passion became his purpose, and he started to think about how he could make a difference. In 2004, further to co-founding a hand Sanitizer company called Clean Freak Patrol, Angelo's continued experience and market research led him to firmly believe that using a sanitizer was not the perfect solution.
"How could people prevent the spread of germs?" The simple answer, is that hand washing with soap and water, is the #1 way of eliminating germs.
In 2010, Angelo introduced SoapStix, a unique all-natural hand soap spray for people on-the-go! Allowing everyone to own a portable soap spray, having to never touch a contaminated public soap dispenser a simple idea that could change the way people think about protecting themselves.
Realizing how harmful these toxins can be to our health, Angelo began to focus on manufacturing the best and safest hand and body soap. After months of research, he created an ingredient formula made with Extra Virgin Olive Oil that was tested on many people with great results, helping improve their poor skin conditions.
SoapStix healthy botanicals and pure essential oils cleanse, protect and soothe the skin. All products contain 100% natural ingredients and come in a portable travel size spray and larger refillable bottles.

Discover the Miracle of PurMaple Hand & Body Wash.
Why Pure Maple
This New! Maple Body Wash contains all-natural ingredients used in the Stix Brands product line; the addition of pure maple syrup from Canada's Maple trees adds many additional benefits.
Canadian maple trees have been producing syrup for hundreds of years. It is widely known that pure maple syrup contains a host of minerals and nutrients along with sweet natural goodness for your health.
During months of lab research and testing, Stix Brands has found that maple syrup has the same benefits for skin and the antiseptic properties such as healing, moisturizing and soothing. The 100% natural minerals and nutrients are infused it in our PurMaple skincare line.
Stix Brands International is excited to introduce Canada's first Maple Hand & Body Wash that will provide a skin care solution of for all types. It will help anyone with sensitive dry cracked skin and those who may suffer from eczema and other skin irritations.
When you use natural personal care products, you show respect for your body, your health and your environment. Our goal at Stix Brands is to provide people and their families with the best alternatives for their health and skin care protection everywhere!

JOIN OUR REFERRAL MARKETING PROGRAM
Stix Brands International, the manufacturer of SOAPSTIX takes great pleasure introducing PURMAPLE, a natural Hand & Body Wash that will help anyone suffering from sensitive dry cracked skin, and individuals who may suffer from eczema and other skin irritations. Refer this great product to your friends, Relatives and Business Associates so that they also can discover the Miracle of PurMaple. The more people you refer Purmaple to using our Referral Marketing program the more funds you will generate.
Referrals are the most Valuable Leads You Can Get
Just like other marketing promotions, our Purmaple referral program needs to be promoted and fed into your various marketing channels. We will provide you free of charge a Banner AD and Purmaple Code to place on your website or Social Media posts.
CLICK THE IMAGE TO SIGN UP AND LEARN MORE
Stixbrands